Beliau bukanlah seorang artis, jauh lagi jika digelar sebagai seorang selebriti. Namun dirinya sentiasa menjadi ikon dan inspirasi anak muda serta mempunyai kelompok peminat tersendiri terutama di laman media sosial.
Walaupun sedang sibuk mengikuti latihan pembedahan di The Royal College of Surgeons di England, ianya tidak menghalang Dr. Amalina Bakri untuk menjaga penampilan diri dengan menggayakan busana citarasa pilihan hatinya.
Baru-baru ini, wanita berusia 30 tahun itu berkongsi beberapa keping gambar di laman Instagram miliknya yang sedang 'posing' atas sebuah kereta berjenama mewah, Rolls-Royce ketika menghadiri satu acara eksklusif bersama rakan-rakan.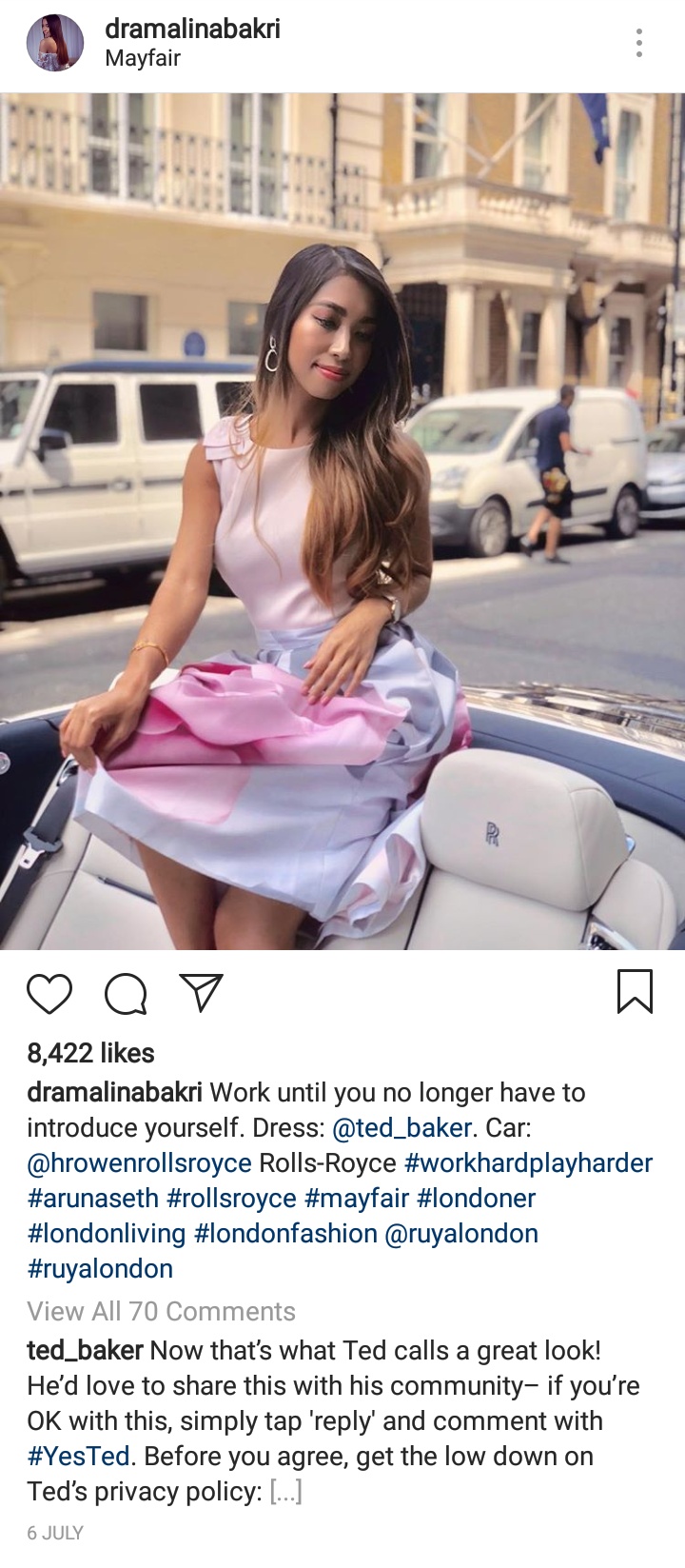 Aksi penuh keanggunan itu telah menarik perhatian peminat dan pengikutnya untuk memberikan pelbagai reaksi yang rata-rata memuji kecantikan diri serta dress Ted Baker berwarna rona merah jambu yang digayakannya.
Makin kurus. Cantik luar dan dalam!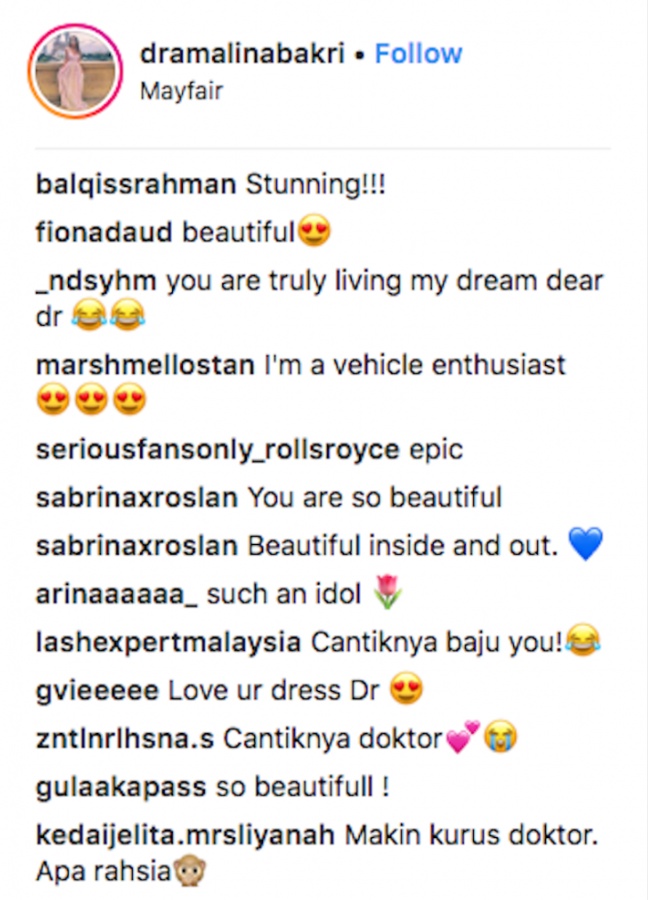 Bapak lawa sis! Salute la…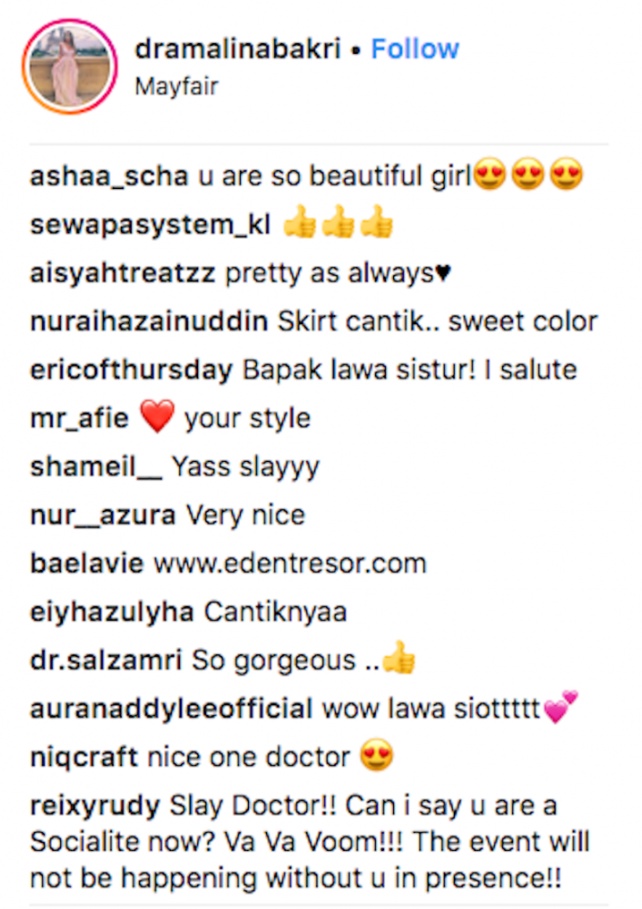 Idolaaa! Dress tu sepadan sangat…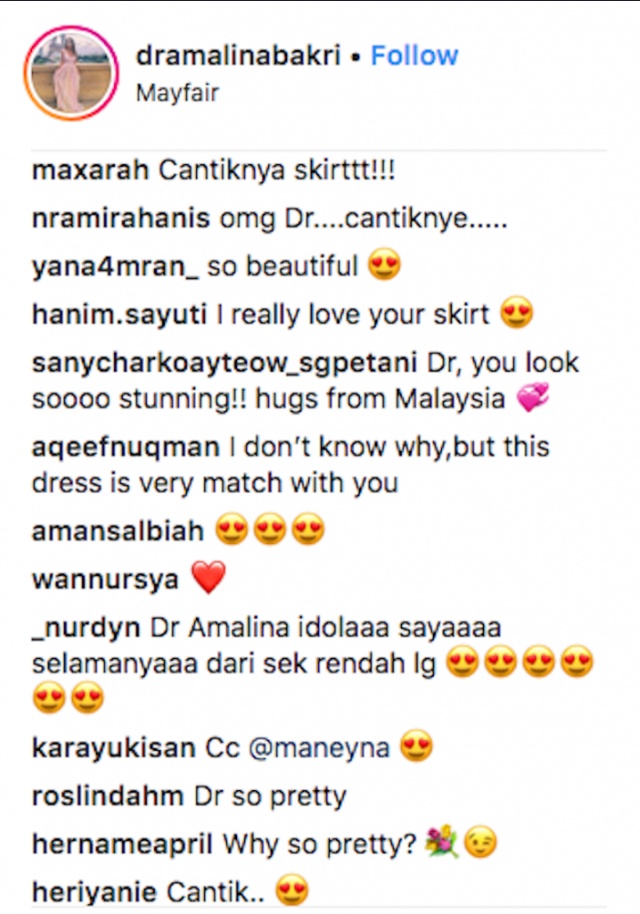 Beauty with brain!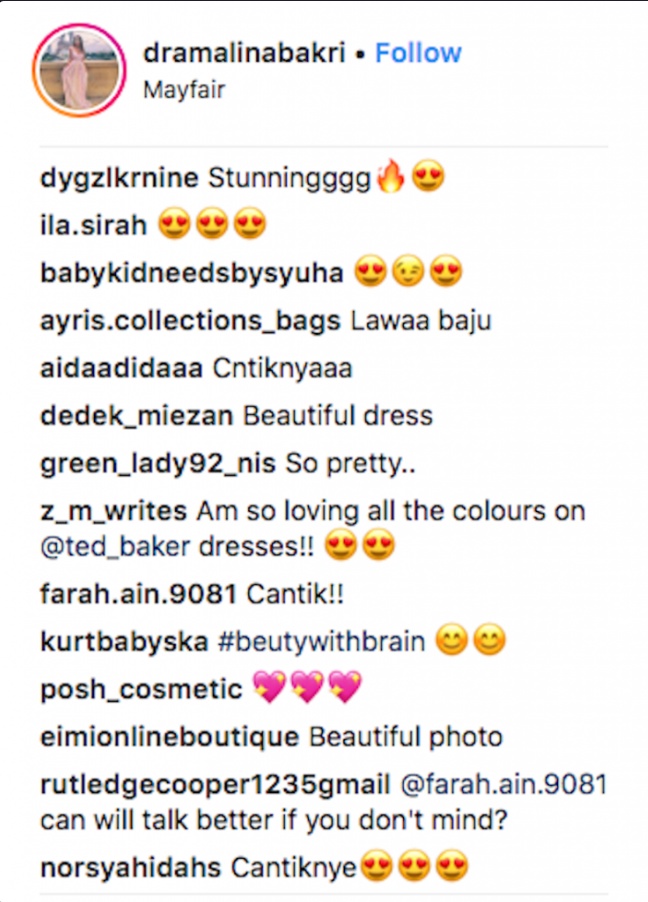 View this post on Instagram

 
Dah Baca, Jangan Lupa Komen Dan Share Ya. Terima Kasih!
Like Page Kami Juga Di Facebook @Soya Lemon
Sumber : IG Amalina Bakri Via KLMenjerit